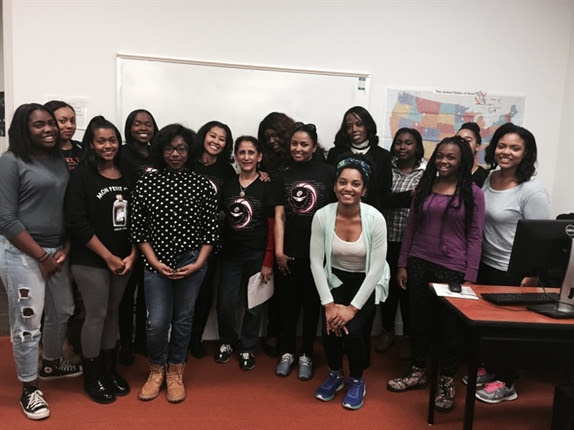 As 2018 comes to a close, we want to thank all of our awesome volunteers for their efforts in moving WSC and it's programming forward. Since 2012, our volunteers have given over 20,000 hours of their time to girls programs, women's workshops, conference planning and organizing, annual events and more.
A few reasons to volunteer with WSC or any organization:
On top of that, some companies will match your volunteer efforts with funding to the organization of your choice!
Interested in learning more about volunteering with WSC? Visithttps://womenscyberjutsu.org/Volunteer
Thank you again for your time and contributions! If you aren't listed, please let us know. We do our best to recognize ALL our volunteers!
Adrian Kelley - Social Media and Advertising; Amy Twum-Barimah - Cyber Patriots Instructor; Ana Pinto - Cyber Competitions; Bronwen Aker - SoCal Co-Lead; Crystal Williams - South East Regional Chapter Director; Edna Stephenson - Las Vegas Chapter; Elena Steinke - Board of Directors; Gina Sharp - Cyber Competitions; Jahma Vetter - Cyber Competitions; Jeanette Snook - DMV Events Assistant; Jessica Gulick - Board of Directors, Development & Funding; Joy Huggins - CGA/Cyber Patriots Volunteer; Kandis Weiler - Chief of Girls Education; Katie Nickels - CGA Program Manager; Kristi Horton - Chief of Women's Education; Lisa Jiggetts - Board of Directors, Founder, CEO; Lisa Murray - Volunteer Coordinator; Liz Schoff - SoCal CA Chapter Lead; Mansi Thaker - Chair of Governance; Marcelle Lee - Chief of Competitions; Mari Galloway - Board of Directors, COO; Mary Wang - SoCal Organizer; Michelle Nguyen - DMV Events Assistant; Mike Weiler - Cyber Patriots Lead Instructor; Miranda Smiley - DMV Education Assistant; Nakia Grayson - DMV Events Assistant, Volunteer Assistant; Nathan Chung - Cyberjutsu Awards; Nia Luckett - Fayetteville NC Chapter Lead; Noureen Njoroge - Raleigh Chapter Lead; Paige Bedsun - Las Vegas NV Chapter Lead; Robin Burkett - Cyber Competitions; Shamala Boyd - DMV Education Assistant; Shelly Morris - Cyber Competitions; V. Susan Peediyakal – DMV Volunteer; Teresa Allison - Cyberjutsu Awards; Tiffany Goode - South East Regional Assistant; Veronica Mitchell - West Coast Regional Chapter Director; Vicki Gatewood - Jacksonville, FL Chapter Lead